3 budget ways to travel from Prague to Český Krumlov
A trip from Prague to beautiful UNESCO Český Krumlov takes roughly 3 hours and there are several budget-friendly options on how to travel there. If you wake up early enough, Český Krumlov can be just a day trip from Prague. I´d like to share with you 3 way how to get to Český Krumlov as cheap as possible.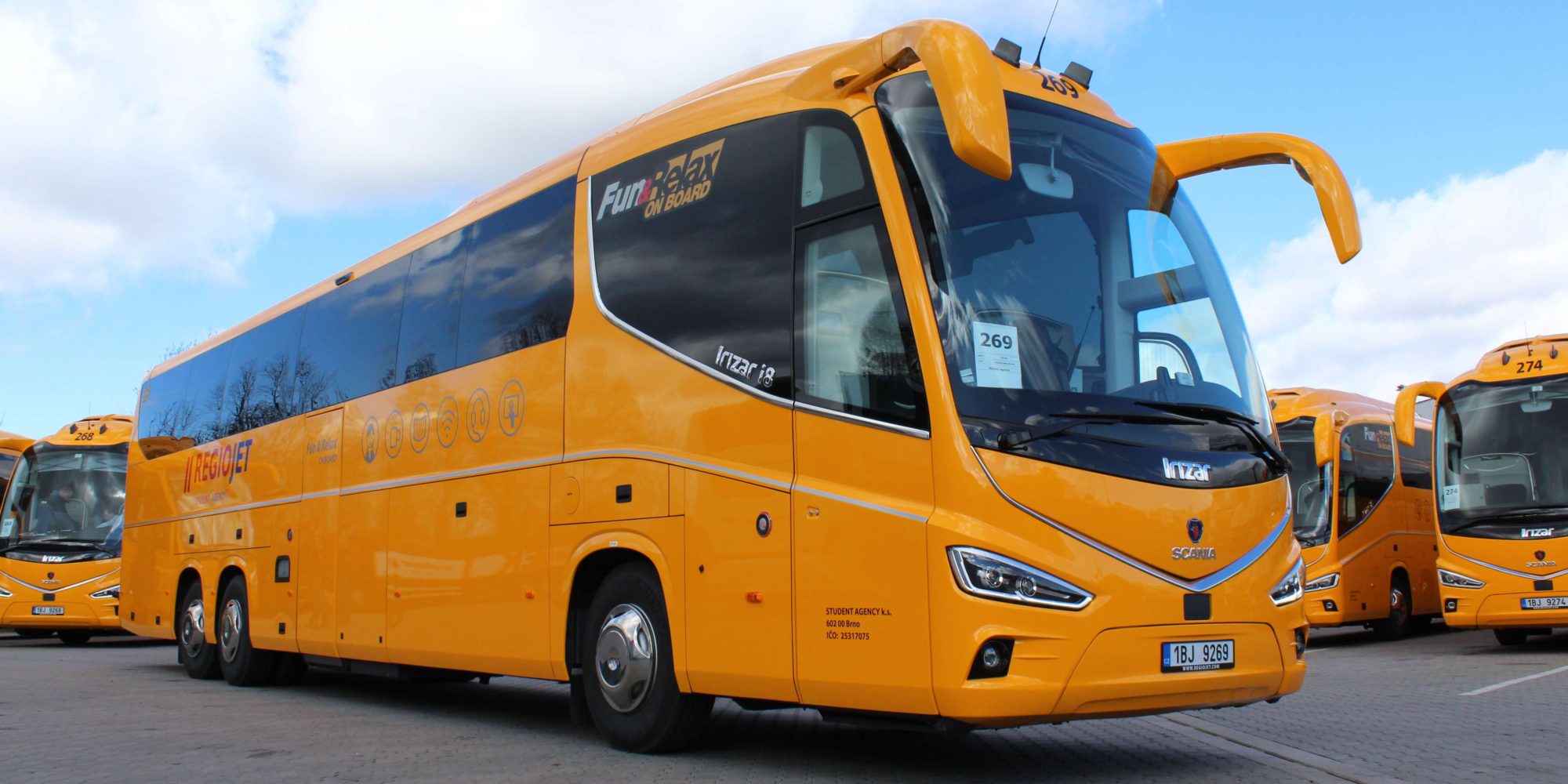 We meet a lot of tourists at the Wiseman Free Tour in Český Krumlov. We wrote this article to give you the best tips from them on how to travel from Prague to Český Krumlov and how to find your bus or train schedules easily.
The bus and train schedules in the Czech Republic
In order to find your train or bus schedule visit www.idos.cz.
Bus (from 3 to 14 EURO) – definitely the cheapest option. Buses go to Český Krumlov every hour. There are basically three companies going from Prague to Český Krumlov regularly and it´s necessary to book your bus tickets online in advance. Flix Bus can be sometimes the cheapest option (3 EURO), especially if you decide to departure Prague late in the afternoon and arrive at Český Krumlov in the evening. Regiojet is a little bit more expensive (8 EURO) but offers built-in LCD screens for watching movies, wi-fi on board or a hot drink for free. The last one is Leoexpress offering a little bit more luxury for a little bit more money (from 8 to 14 EURO).

 

Train (8 EURO) – trains in the Czech Republic are not the fastest but they are reliable and you can see beautiful nature while going from Prague to Český Krumlov. Some trains go directly from Prague to Český Krumlov but sometimes you have to transfer in České Budějovice. We recommend taking a bus from České Budějovice to Český Krumlov because the bus station is really close to Český Krumlov historical center (unlike the train station). Changing to bus it´s not a big deal – the bus station in České Budějovice is just across the street from the train station on top of "Mercury" shopping mall.

 

Shuttle (from 150 EURO) – this is the most expensive option. But if you are a bigger group it's definitely worth it, especially if you you are looking for a door-to-door service. For example, a company called Shuttlebus Český Krumlov offers excellent services. 
The trip from Prague to Český Krumlov is quite short and I recommend either going by bus, train or shuttle. All of those options are budget-friendly and you´ll be satisfied.
If you want to do a budget-friendly tour and learn about Český Krumlov from a perspective of a local guide, join our Wiseman Free Tour.