5 things to do in Cesky Krumlov
Cesky Krumlov is the second most visited place in the Czech Republic. Being just 3 hours away from Prague it´s definitely a great place for a day trip. In this article, you will get tips on 5 things to do in Cesky Krumlov in just one day.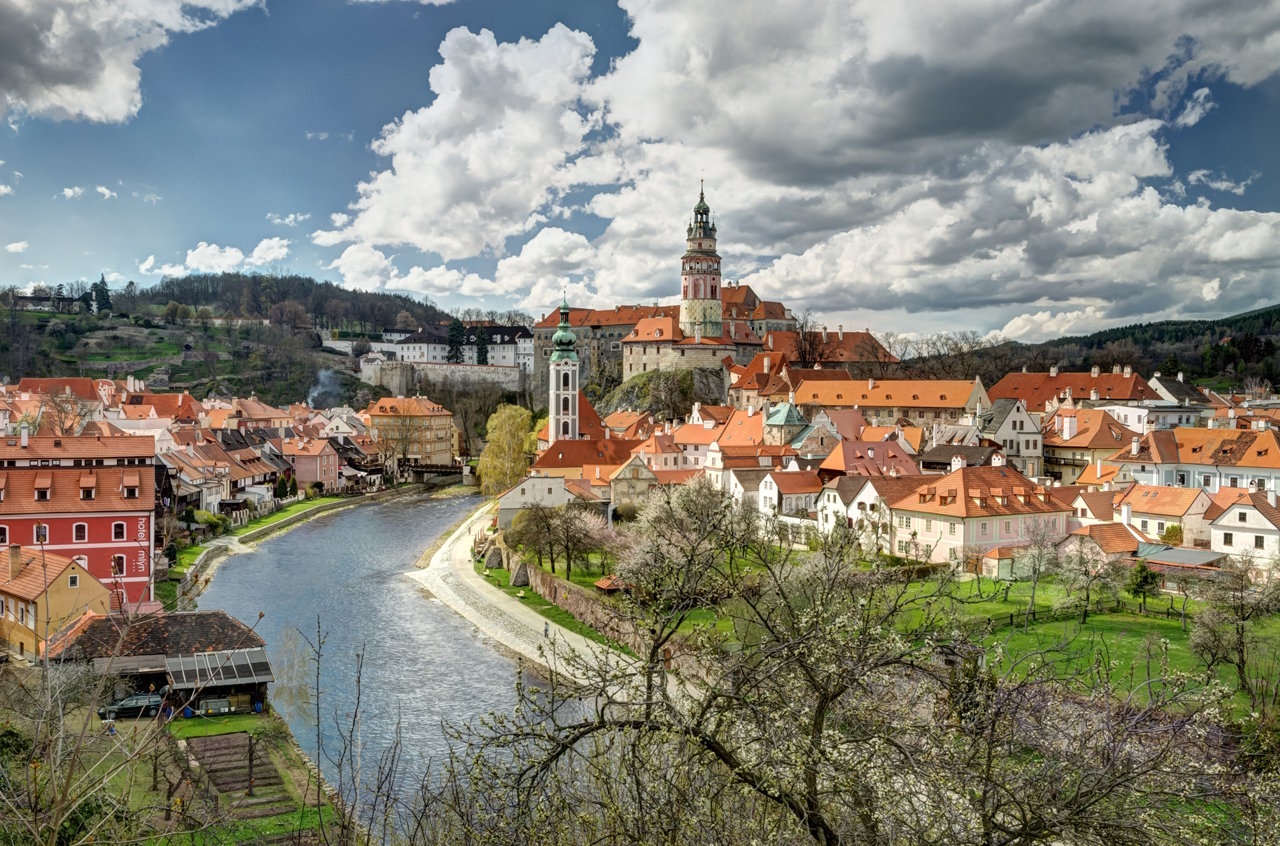 Cesky Krumlov is the second most visited place in the Czech Republic. Being just 3 hours away from Prague it´s definitely a great place for a day trip. In this article, you will get tips on 5 things to do in Cesky Krumlov in just one day.
You can get to Cesky Krumlov by bus, train, or shuttle – this is how to travel to Cesky Krumlov from Prague.
Buy the baroque theater before you arrive in Český Krumlov! 10 tickets are available online and the remaining 10 tickets can be purchased on the day of the tour at the castle box office. So to be on the safe side, buy your ticket online a few days in advance at this email address.
The first thing you should do in Cesky Krumlov is definitely visiting the castle baroque theater. There are only 4 in the world left this one is one of the finest ones in the world. Everything inside is hand-painted from the 18th century. It's more than 250 years old and still in great shape.
If you want to know more about the theater read our article on 5 tips how to get to Český Krumlov castle baroque theater.It´s necessary to arrive before 10 am. Leave your bus at the first bus stop of Cesky Krumlov and follow the google map to the point where the tour starts. You have to go to the castle ticket office in the second courtyard of the castle (the one with a fountain in the middle) and buy a ticket. The baroque theater tour starts in front of it at the fifth courtyard in front of its big wooden door.
This is the best introduction to Cesky Krumlov's history, culture, and life.
In just two hours you´ll learn everything about the history of Cesky Krumlov, you´ll see the old town and also the exteriors of Cesky Krumlov castle and you´ll meet new friends on the tour.
We have been the # 1 Tripadvisor activity of Cesky Krumlov for many many years providing great tour experiences to travelers all around the world.
The tour begins every day in the main square (náměstí Svornosti) of Cesky Krumlov either at 10:30 am or 2 pm.
Reservation of the Free Walking Tour is FREE but MANDATORY! You can make the reservation here.
Look for our tour guide wearing a red t-shirt and holding a red umbrella.
3. Have a great lunch
The trips I love the most are trips to a pub or a restaurant. In the town of Cesky Krumlov, there are almost 150 restaurants to choose from. It´s an overwhelming number and that´s why I chose 3 places you should consider having lunch.
Hospoda Na Louži is a traditional Czech restaurant with domestic cuisine and great local beer. Located close to the main square the place is loved not only by locals but also by tourists. You can find this inexpensive restaurant in many respected travel guides, like Rick Steve´s or the Lonely Planet. Try traditional roast pork with dumplings and cabbage or fried cheese. You´ll love it.
If you are looking for a fancier place and international cuisine, Papa´s living restaurant is a place you should visit. Its good food, nice selection of wine, and friendly waiters will make your day. In summer they have a great terrace where you can sit next to the Vltava river.
If you miss the burgers restaurant Můstek is right next to the main square. They offer craft Czech beer, amazing hotdogs, burgers, or crispy sweet potato fries. Just a great place to go.
The Asian restaurant we recommend in Český Krumlov is called the Hanoi Memories. In summer you can sit outside and eat mainly Vietnamese specialties. It's about 3 minutes from the main square.
4. Do the castle tour no. I (at 11 am or 2:30 pm from April to October)
Are you interested in the life of nobles in Cesky Krumlov? Then you should visit the castle itself!
Cesky Krumlov castle is the second biggest castle in the Czech Republic after the Prague castle. It took 500 hundred years to finish this monster with 5 courtyards, 40 buildings, and more than 350 rooms. Being nationalized by communists and never returned to its previous owners it´s a tourist attraction you shouldn´t miss. Especially if you like beautiful interiors, old paintings, and bear rugs (really).
If you want to learn more about the castle tour I wrote an article Why should you visit Cesky Krumlov castle.
Usually, it´s not necessary to make a reservation for the castle tour. Just buy a ticket at the second courtyard at the ticket office and go up the hill to the next one where the tour starts. On this one-hour-long tour, you´ll see about 20 renaissance and baroque interiors, a golden carriage, or rugs of castle bears that lived in died in the bear moat in front of the castle.
5. Visit the escape game Alchemist
Get locked in a dark laboratory and try to get out before the mad alchemist comes for you.
The Alchemist escape game will transport you to Renaissance Český Krumlov and during one hour you will perform a series of interesting tasks and puzzles.
It's a great game for 2-6 players for 60 EURO. You'll have a lot of fun with your friends.
They are open quite long from 9 am to 9 pm. Book it on the webpage www.alchymista-ck.cz.
Pay with your credit card and get 10% discount using this coupon: FT-JAN
Even though the last bus to Prague leaves at 9 pm, the majority of Český Krumlov attractions close at 6 pm. Until 7 pm (from May to September) you can see the baroque castle gardens above the castle and enjoy beautiful ornamental flower beds and an English park with an artificial lake. Later you can have dinner or join our Private tour or the Night tour with us.
Cesky Krumlov, being one of the most charming towns in the world, is also a perfect place for a day trip. Arrive before 10 am, go to the baroque theater, learn about the town on the Wiseman Free Tour, do a boat trip and see the castle. It will be a long day but it will be definitely worth it.