A family trip to Český Krumlov – best playgrounds and activities with children
Český Krumlov is a great place to visit with children. The town is small, clean and cozy. Everything is in walking distance and there are 7 playgrounds and children´s corners where you can spend your time with your kids. I also made a list of 8 children-friendly activities so the visit to this beautiful town will be a treat for all of you.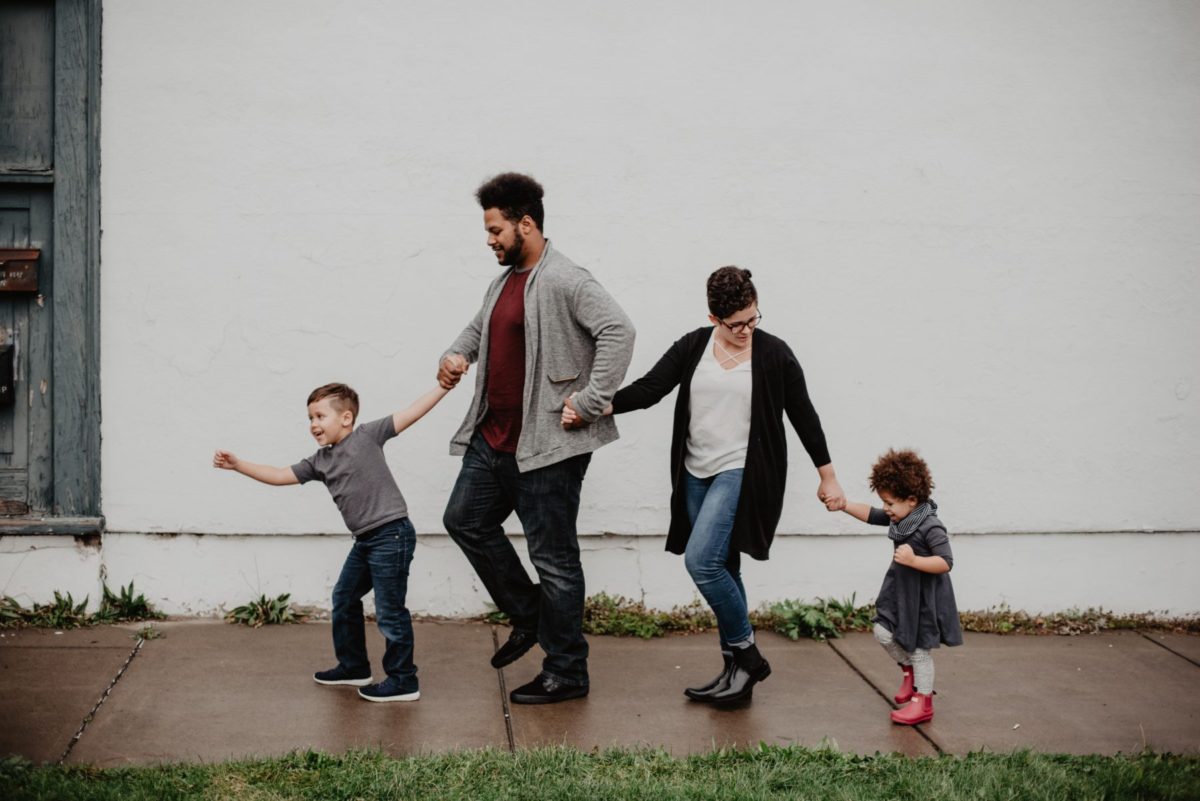 Activities with children
Creative workshops – the monastery area is my favorite place in Český Krumlov to visit with my children and you shouldn´t miss it. There are many workshops around the monastery courtyard where your children can create their own cup out of clay, hammer their first nail, dye a scarf or make a glass bead with a help of local craftsmen. You can also visit an interactive exposition of human skills in the monastery (you have to buy a family ticket for 300 CZK in the ticket office) and you´ll get inside. Over there your children can mix a bathing salt with herbs, write with quill and ink, wear real medieval chain mail and much more.
Mirror maze – if you have a spare hour this is a fun place to go. It´s located across the best gallery of Český Krumlov – Egon Schiele Art Centrum. So if one of the parents likes art more than mirror mazes, you can split really easily.
Museums for children – those places are not informative but it can be fun to visit them. In Český Krumlov there is a Wax Museum, a 3D Museum and for bigger children also a Museum of torture.
A boat trip around Český Krumlov  – this is an easy way to see the whole center of the town and have fun on two rapids on the river. The river Vltava is really calm and the trip is about 45 minutes long. You can rent a boat with Ontario boat rental or Vltava sport service or with and it´s roughly 300 CZK per person.
A graphite mine – you might think that I´m crazy to suggest visiting a mine with your children but actually it´s possible in Český Krumlov and it´s fun. Mining of gold, silver and later on also graphite was a great source of income for noble families living in the town. Graphite there was mined until 2003 (today it´s cheaper to buy graphite from China) and then the mine was reopened as a tourist attraction. Open from May to September you can visit it for 200 CZK. The tour 1 hour long and I recommend wearing warm clothes.
Play bowling together – if you like bowling this bowling club is a place to go. While children are playing order some spicy chicken wings, they are really nice.
Playgrounds and children´s corners
Kino Luna children´s corner – a modern cafe right at the town cinema. There is a big children´s corner inside for children to play.
Zapa Café children´s corner – nice cafe on the main street of Český Krumlov. The children´s corner is the biggest in town and coffee served there is actually very nice.
Retro cafe playground – restaurant and cafe with the biggest outdoor playground in the town in front of it. It´s located right next to the last remnants of Český Krumlov town walls. Looking at them can give you an answer to why Český Krumlov has never been conquered in its 750 years long history.
Restaurace na Hrázi playground and a swimming pool – Being located outside the center of Český Krumlov it´s a place no tourists know. The restaurant is quite average but it´s surrounding is superb. Huge playground with a trampoline and a pond transformed into a summer swimming pool with a little sand beach is a place that makes all children happy for a long long time. This is where locals go during hot summer days.
Municipal park playground– if you are looking for a quiet place, you should definitely go to the municipal park. The playground there is surrounded by big trees and you´ll have time to relax with your children preoccupied with playing. In case you need a restroom it´s behind a brick wall on the right side of the playground. If you need a takeaway coffee you can have it just a few steps away from the park in cafe Ideal.
Depo restaurant playground – you can find a cozy playground and a beautiful park behind this modern beer hall. It´s a perfect place to watch your children playing while drinking amazing Pilsner Urquell beer from a tank.
Synagogue cafe – cafe located in Český Krumlov synagogue (built in 1909) brings you to the beginning of the 20th century – interior ornamented with a paint roller is really nice and so is also the surrounding of the synagogue. In front of it, you can find a tiny outdoor playground for your children.
All activities and playgrounds are pin pointed in this map.
Conclusion – there are many things to do with children in Český Krumlov. You can create beautiful hand made souvenirs with them in the monastery, you can spend time with them in a mirror maze or in a museum or you can just let them play in one of many playgrounds around the town and peacefully drink your coffee.